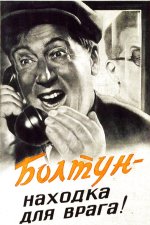 I wish I had more to say about the Tokyo Game Show, but unfortunately we spent our days sequestered in a hotel suite showing our games to the Japanese press. We ran around the show floor for about a half hour on Saturday and wouldn't you know, my camera had spent the previous night filming my purse's insides and wouldn't turn on, so I'm relying on our PR manager's camera photos of the cos-play folks who were a really cool sight.
We arrived at our hotel in Moscow this morning around 1AM and found to our delight that it's exactly across the street from Red Square. I had breakfast in the hotel restaurant and stared out the window at the scenery listening to their Muzak version of Elton John's Little Nikita. How appropriate and ironic!
The guys from our Russian distributor (I believe that's the technical term for them) gave us a tour of their offices and then said we were going to head out for some sight-seeing, shopping and lunch. The drive was horribly exciting as apparently lines are painted onto the roads for decorative purposes only. Drivers, including ours, headed onto the road's shoulders and a couple of times, the sidewalks, as they jockeyed for position in the lanes.
It's 11:30PM in Moscow. We came back not too long ago from our tour of Suzdal, which was once the capital of Russia. Little did we know when we headed out that we were going two and a half hours outside of Moscow to do the sight-seeing and shopping. We walked all over this extremely picturesque town and around sunset, arrived at an orthodox convent that doubles as a hotel.
John, one of the guys from Akella and I were ahead of the rest of the group and entered the chapel just in time for the end of a service. The nuns' singing was so beautiful and the experience was surreal. As they finished their service, they turned out all the overhead lights so that the chapel was lit only by small electric candles that they then walked around and extinguished one by one. Beautiful.